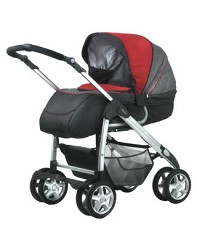 Actress Maggie Gyllenhaal, 29, took a walk down by the Hudson River on Friday evening with daughter Ramona, 7 months, and friends, stopping to nurse and feed their children dinner in a nearby park. Ramona rides in a Silver Cross Linear Freeway single stroller in Salsa ($600).
Note from Danielle: There has been a little controversy over the photo of Maggie breastfeeding Ramona. Some people have felt that it was intrusive of paparazzi to photograph her nursing Ramona, while others interpreted Maggie's nursing in public (aka NIP) as a sign that she didn't mind being photographed doing something completely normal and natural. Just a few people were bothered that Maggie didn't cover up more. The majority of feedback we've received on this photo is wonderfully positive. However, on other sites (aside from Mothering and TheBabyWearer), it's the opposite.
Please remember when you post a comment that we only publish comments that are respectful of each other, celebrities, celebrity babies, and us. Comments are getting nasty- if you want to argue with someone, email them.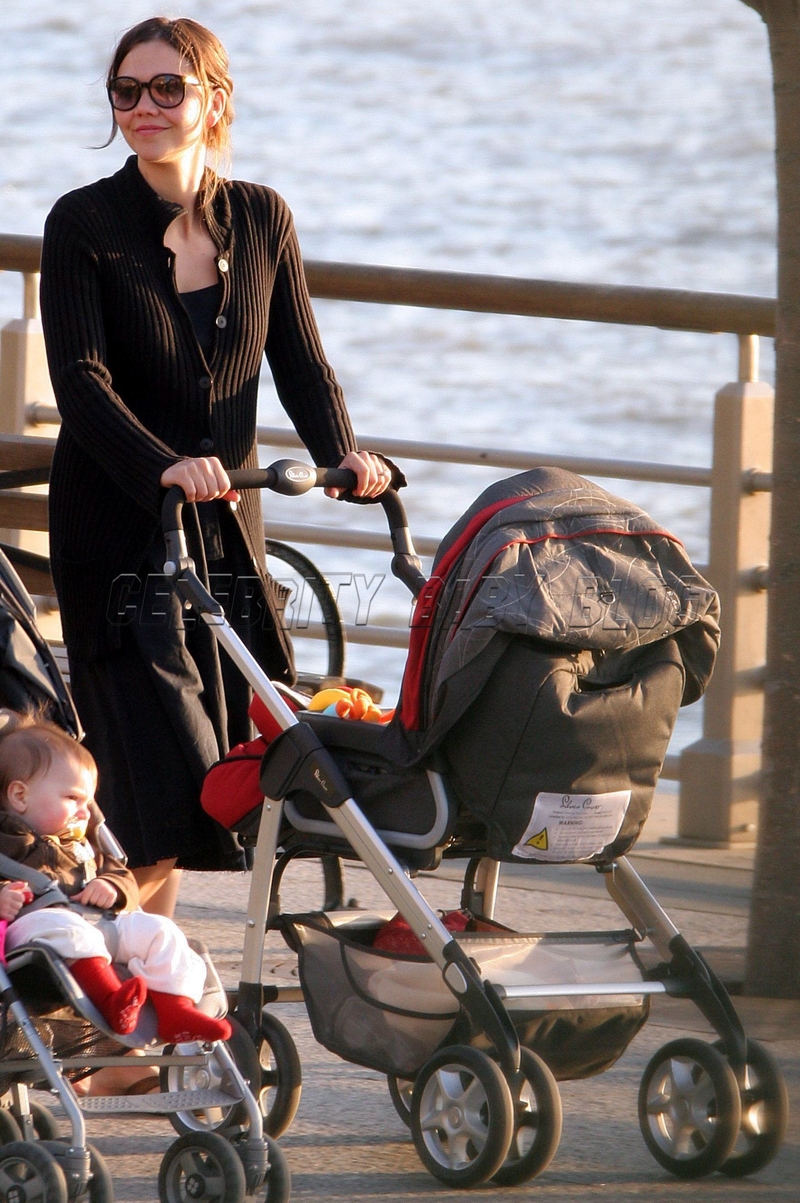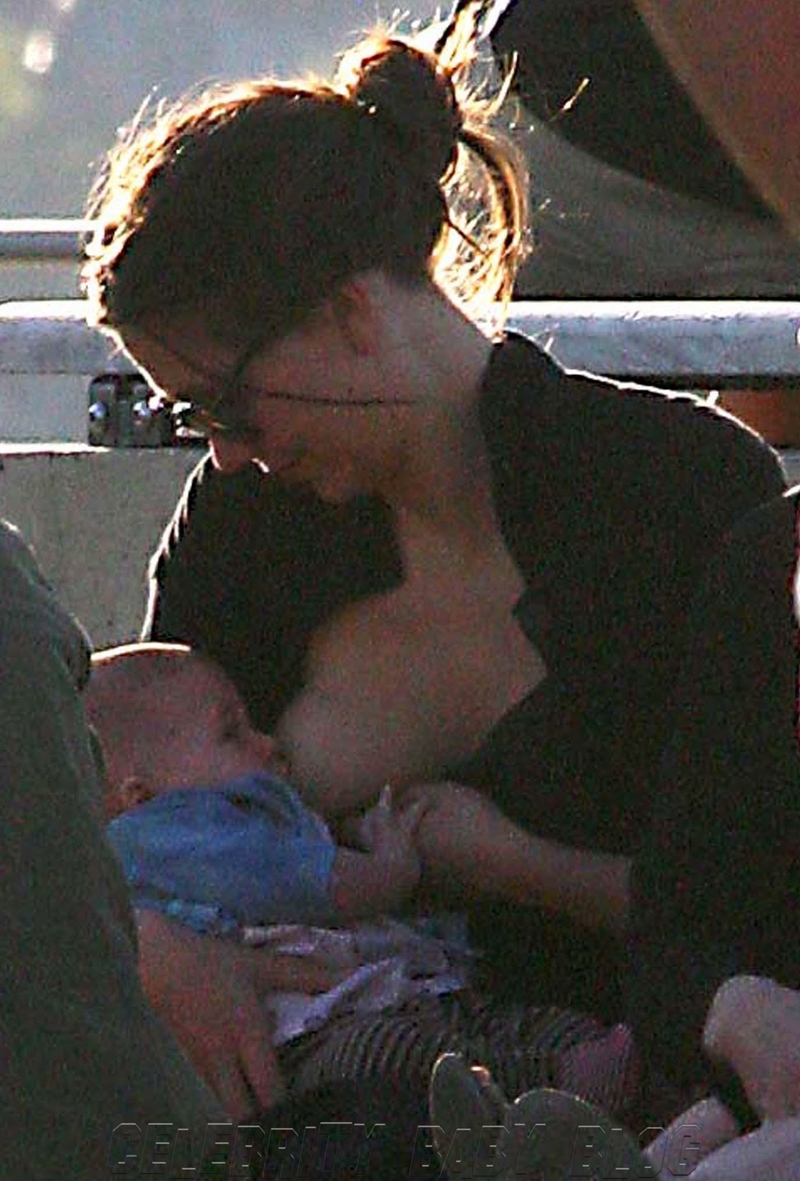 Photos by Pacific Coast News and WENN.
Thanks to CBB reader Amy.
Media coverage of this post on other sites: