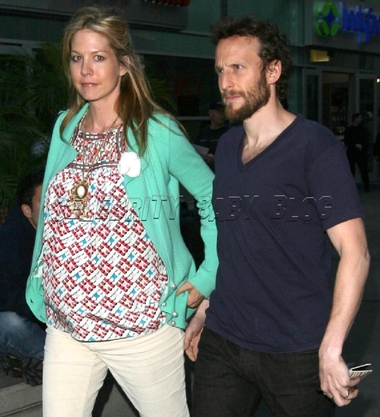 Actress Jenna Elfman, 35, who expects her son early in July, told US Weekly that her husband Bodhi, 37, is making her pregnancy easy.
It's been very drama-free. My friends say what a good papa [Bodhi] already is. He woke up at 3 am to get me cereal last night!
Source: Us Weekly, May 14th issue, pg 60.