Sponsor: Bliss Living: Unforgettable gifts for Mother's Day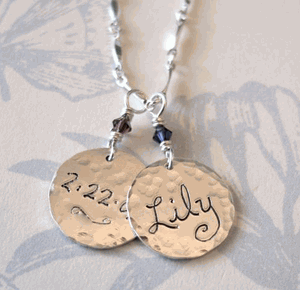 You've got to see the "Mom's Name Charm Necklace,"a unique handcrafted keepsake necklace inscribed with your child's nameand birthdate. ***Note from a happy mom: "Just received a gift from myhusband that he purchased from your website. It's the most beautifulpiece of jewelry I've ever owned and I wanted to thank you for makingsuch a beautiful product. I will cherish it forever." – Kristin M.,Reno, NV***
Bliss Living.com's large selection of baby diaper bags is popular among Hollywood moms. As featured recently in Elle and InStyle, Storksak is Angelina Jolie's favorite. Don't want an average diaper bag? Check out the Nest Whipstitch Leather Diaper Bag – Heidi Klum's choice! It is made with luxuriously soft leather tastefully detailed with metal studs and whipstitch leather edging.
Visit Bliss Living for creative gift ideas for mom this Mother's Day. www.blissliving.com or call (888) 983-BABY.
Exclusive for Celebrity Baby Blog Readers: Use coupon code SAVE5 to save 5% off your entire order.