Daniel Julez Smith at TRL with mom
Solange Knowles-Smith, 20, brought her son Daniel Julez, 2 1/2, to work with her on Monday in NYC. Solange is temporarily taking over MTV's TRL co-hosting duties – you can spot part of her behind Daniel, lugging both a Louis Vuitton purse and Daniel's Elmo backpack-on-wheels!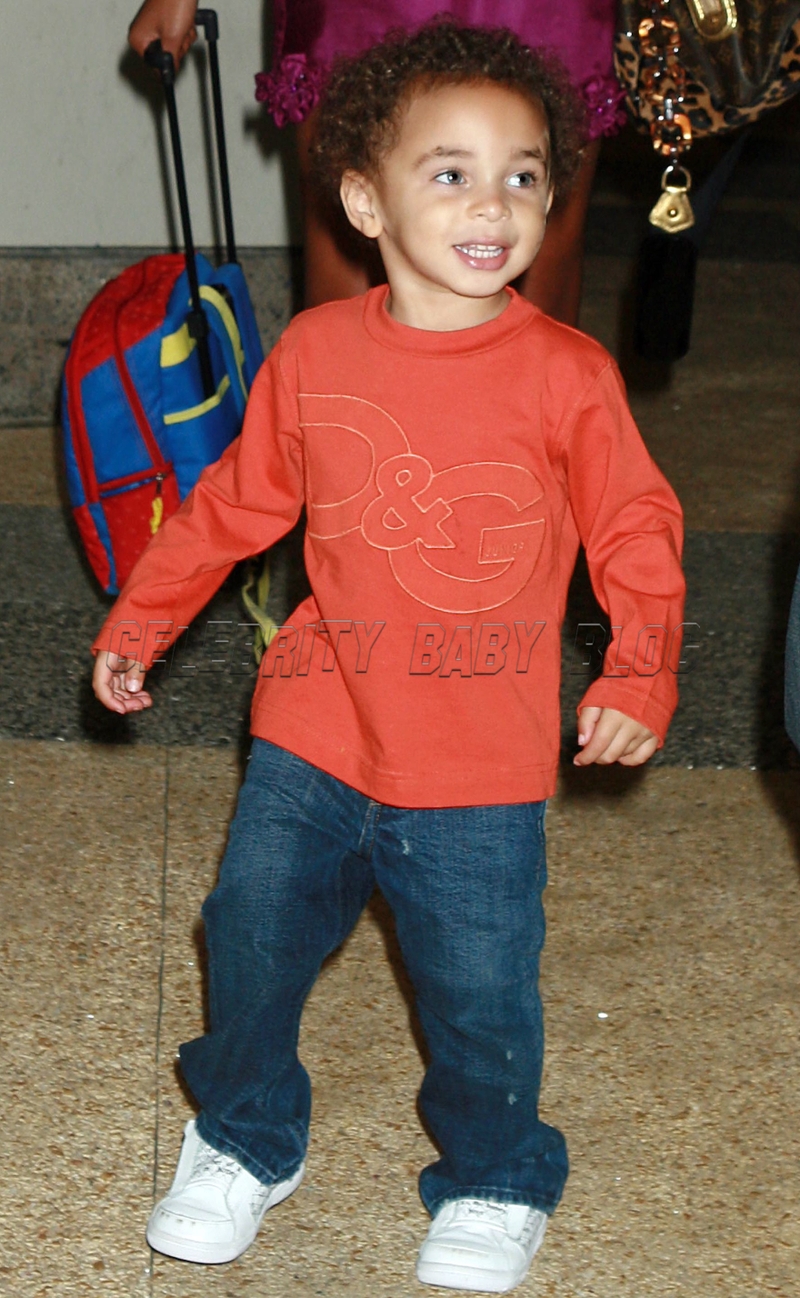 Image by Roger Wong for INF Photo.