David and Victoria Beckham 'apoplectic' over press release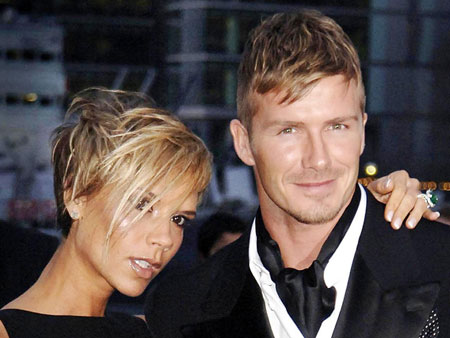 An attempt by fashion house Ralph Lauren to draw attention to its 'Wimbledon' children's clothing line is drawing the wrong kind of attention from David and Victoria Beckham, who are angered that the label used paparazzi pictures of their children wearing their garments.
Eight-year-old Brooklyn Beckham and his 4-year-old brother Romeo Beckham were photographed in their 'Wimbledon' blazers as they were leaving the christening of Bluebell Madonna Halliwell, Victoria's goddaughter, on April 22. Ralph Lauren promptly crafted a press release which featured the images, boasting that the Beckham boys were wearing Ralph Lauren, and provided information on where the clothing could be purchased.
According to unnamed sources, the couple went "apoplectic" when they learned of the promotion.
Neither of them gave their consent for this — as far as they were concerned they went to a friend's private christening with their kids. It's one thing if they are on a red carpet or at a showbiz bash, but this is just totally ridiculous — and totally irresponsible.
24-hours after sending out the release, Ralph Lauren issued a follow-up statement, clarifying that the images were used without the authorization of the Beckhams and that "attention to the children is not endorsed."
Source: Fametastic