Katie Price and Peter Andre's international clan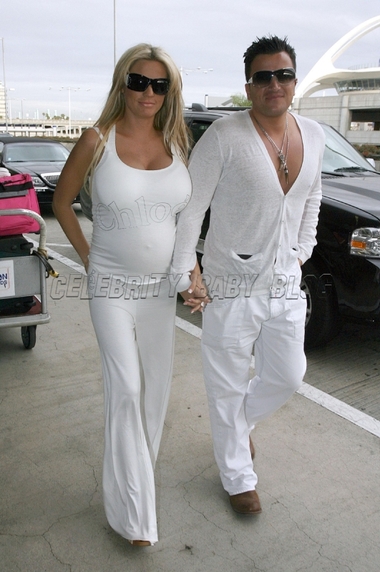 They may be the latest British imports, but Katie "Jordan" Price, her husband Peter Andre, of the new E! reality series Katie & Peter, and their children, Harvey, almost 5, and Junior, 22 1/2 months, have lineages from all over the world. Peter likens their family to an old sitcom.
Our family is like Diff'rent Strokes. It's so multi-cultural. I'm from Australia. I'm Greek, but I was born in England. Katie's British and Canadian. Harvey's half-Trinidadian, and Junior's a mix of both of us.
Peter also guarantees viewers will latch onto their show, if only for their little ones.
If you don't love us, you're gonna fall in love with our kids!
The couple is expecting baby number three in early July.
Source: OK!, May 7 issue, pg 28