Baby Kaed's new b-kaed Leather Collection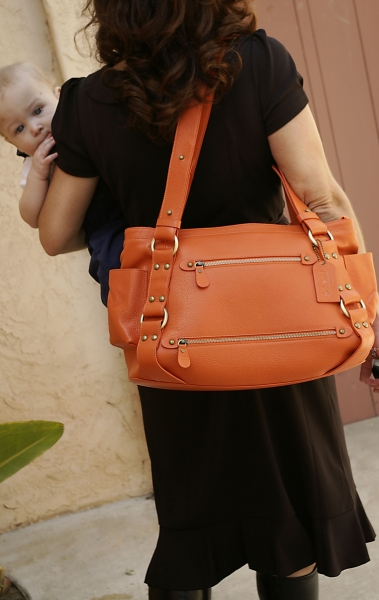 The Baby Kaed line of diaper bags ensure that young moms everywhere no longer have to sacrifice their own unique sense of style in favor of dowdy and cumbersome baby carriers. Baby Kaed's diaper bags are the perfect all-purpose diaper bag that are both elegant yet practical enough to allow parents to carry all of their own and baby's diaper duty essentials without the hassle of carrying two different bags. I have been carrying their black City Mom bag lately- I love how it is built sturdily, has tons of pockets but looks like a regular non-mom bag.
In light of the recent twin baby boom that has taken over Hollywood, Baby Kaed's chic, multi-purpose diaper bags have become all the rage with new celebrity twin parents such as Patrick Dempsey, P Diddy, Britney Spears, Marcia Cross, Tori Spelling, Melissa Etheridge and their significant others. Baby Kaed has become the "IT" diaper bag de jour and is the number one requested baby carrier for some TV networks and celebrities who have ordered and been gifted Baby Kaed diaper bags for events that include a special twin's promotion. Other Baby Kaed aficionados include Britney Spears, Heidi Klum and Tori Spelling.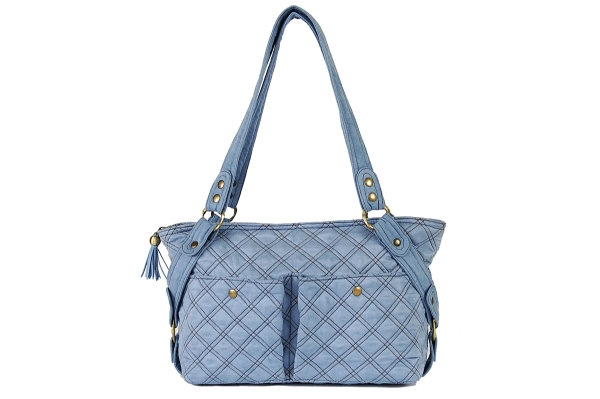 Baby Kaed's new b-kaed Leather Collection debuted this month, featuring diaper bags made with beautiful pebble grain leather tastefully detailed with antiqued brass studs and adjustable straps with brass rings. Baby Kaed has also taken strides to make its gorgeous baby and mom-savvy products available to busy parents everywhere with this month's launch of its new, user friendly online retail store which includes new leather diaper bags, the new changing mat kits and the recently unveiled AVI-U baby kaed diaper bag (pictured left) from the Baby Kaed Original Collection.