Cameron Diaz already feels like a mother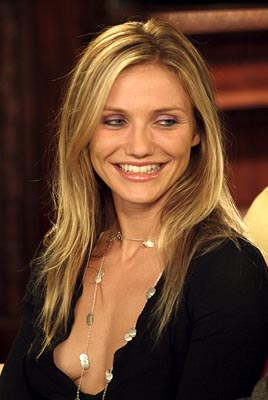 Shrek actress Cameron Diaz, 34, recently opened up to OK! Magazine in which she talks about being her maternal instincts and her love of kids.
On her maternal instincts: I think we all have that maternal ability. I'm a mother now; it's a nurturing nature that we all have. I definitely don't want to have children right now. This schedule is killing me. I mean, where am I going to fit a baby in between interviews? [laughs]
When she becomes a mom, Cameron will treat her child like a 'human being.' I always say I'm terrible with kids, but I think I'm pretty good with [them]. I love kids. They're great. I don't treat kids like kids because I was never treated like a kid. I treat kids like human beings because that's how I was treated. Some kids get it and some kids don't.
Source: OK! Magazine, April 30, 2007 issue