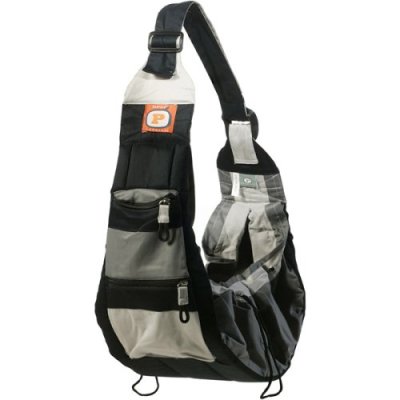 Popsugar has some cute pictures of new mom Amanda Peet out for a walk with her mom Penny recently. Daughter Frances Pen, 2 months, is cuddled in JJ Cole's Premaxx sling in black/gray ($50). (For a more comfortable fit, cup the sling around your shoulder rather than having it up against the neck – ouch!)
Amanda is looking a bit tired but gorgeous in her pink sweats and hair thrown up. She recently told People Magazine that being a new mom meant losing a lot of sleep! She said,
In the beginning, it's very, very hard because you're so sleep-deprived. But she just started smiling three days ago, so I'm on cloud nine right now.