Suri Cruise has a favorite blanket too!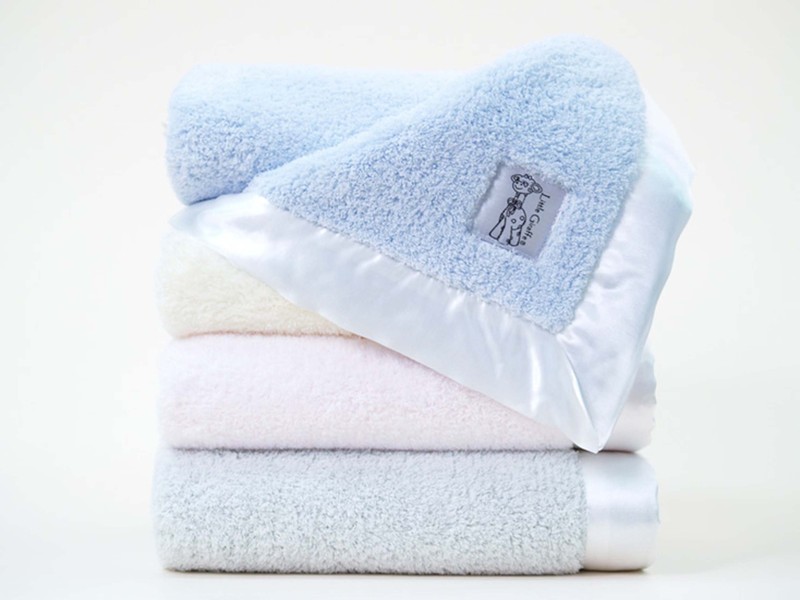 You've heard a lot about Violet Affleck's favorite blankey, but did you know that Suri Cruise has one too? Little Giraffe's luxurious blankets and baby accessories are a favorite of many celebrity moms. Katie Holmes recently purchased several chenille and Luxe Faux fur blankets in pink for little Suri. Katie and Suri were recently spotted around Beverly Hills with her blanket (pictured left).
There are dozens of colors to choose from in the collection that are perfect for every parent's style. Gwen Stefani chose a pine chenille blanket for little Kingston Rossdale, Jennifer Garner loves lilac for her daughter Violet Affleck, Britney Spears wraps Sean Preston Federline in blue chenille, and Angelina Jolie was spotted with Zahara Jolie-Pitt snuggled in a white chenille blanket.
Little Giraffe is available at upscale boutiques and department stores nationwide, including Petit Trésor, Kitson Kids, and Juvenile Shop in Los Angeles and online at Some Kind of Wonderful. You can also browse through the entire collection for babies (and adults too!) at www.littlegiraffe.com.