The Leoni-Duchovny family at the park
Actors David Duchovny and Téa Leoni were spotted on Saturday at a Malibu park with their children, Madeleine West, 8 next week, and Kyd Miller, 4 1/2. West and Miller were playing on the equipment, but soon came over to hang out with mom. David and Téa will celebrate 10 years of marriage next month.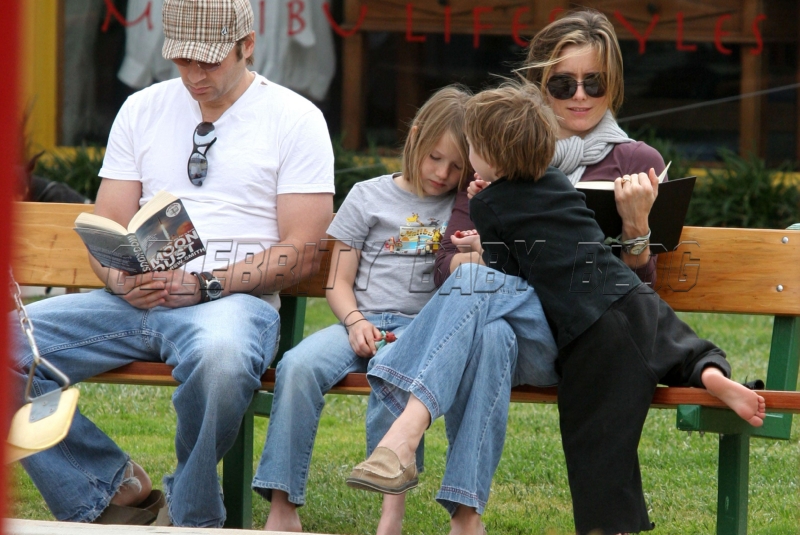 Photo by Bret Thompsett for Pacific Coast News.