Adam and Sadie Sandler on the beach
Actor Adam Sandler, 40, makes his daughter Sadie Madison, 11 months, laugh as he swings her above his head during a Wednesday walk on the beach in Malibu. More photos (with their dog, Matzoball) at Us Weekly and via Access Hollywood – or just see them all at x17 online.com.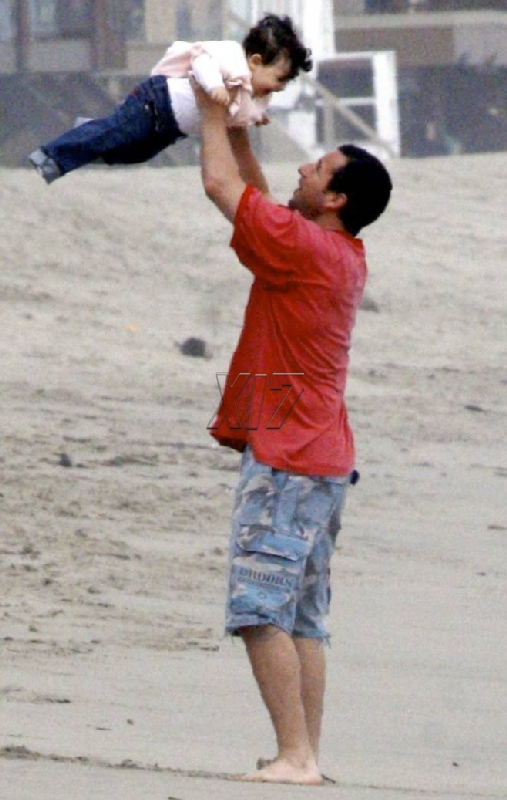 Photo by x17; for use on CBB only.