Mel B puts Eddie Murphy's name on baby's birth certificate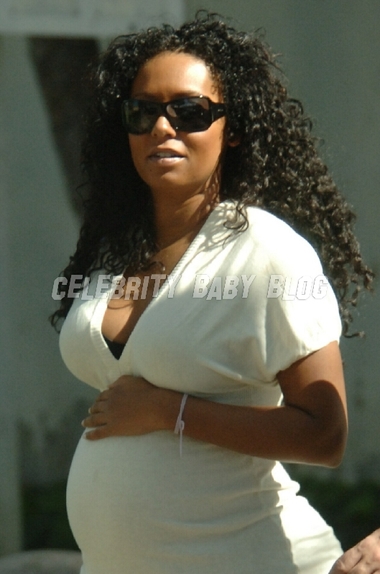 The Mirror and People are reporting that Melanie "Scary Spice" Brown has listed her ex, actor/comedian Eddie Murphy as her newborn daughter's father on the baby's birth certificate. Melanie's daughter, rumored to be named Fortuna Daphne Bay, was born on April 3, which also happens to be Eddie's . A friend of Melanie's says,
He's definitely been named on the birth certificate.
Her rep tells Extra,
Yes it is correct. Eddie is down as the father.
Melanie and Eddie have been at odds over the paternity of Melanie's infant since she announced her pregnancy. The former pop star has insisted that Eddie is her baby's father, while he has publicly said the baby 'could be anyone's.' Friends say Melanie does want Eddie to step up and take responsibility, but doesn't want the funnyman to be present in her or her baby's life. The friend adds,
She doesn't want him involved because he has hurt her too much. She just feels that he will have to accept responsibility at some point and there was no need for him to be so dismissive of their relationship.
Thanks to CBB readers Michelle and Mary Beth.