Nicole Kidman out with her nephew
Nicole Kidman and Keith Urban spent some quality time down under with her nephew, Hamish, 6, son of her sister, Aussie journalist Antonia Kidman. The three attended the annual Sydney Royal Easter Show, where they watched a motorbike exhibit and a woodchop competition.
Nicole returned to Australia to celebrate Easter with her family and to meet her new niece. Antonia gave birth to her second daughter and fourth child, Sybella, on March 28th. Her other children with husband Angus Hawley are Lucia, 8, and James, 4.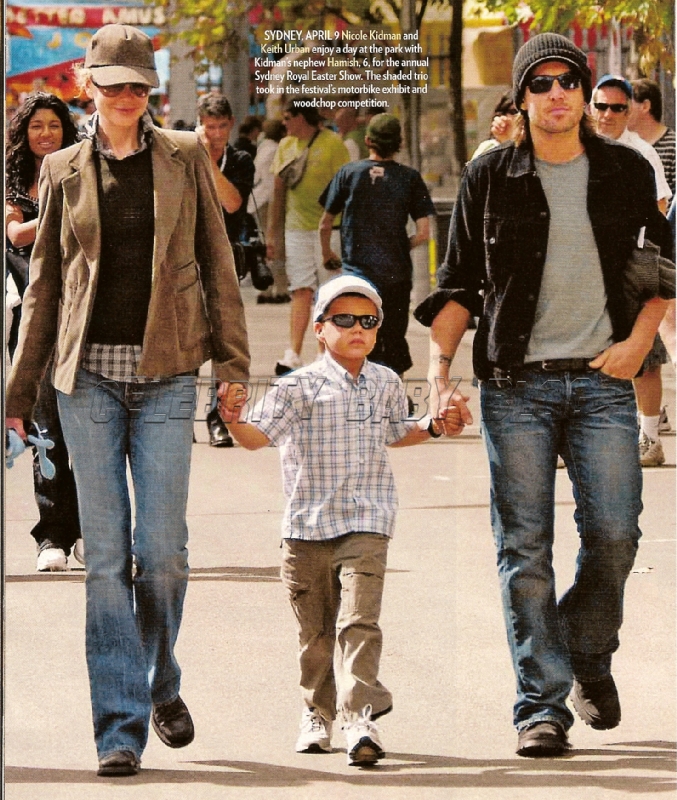 Source: People, April 23 issue pg 12