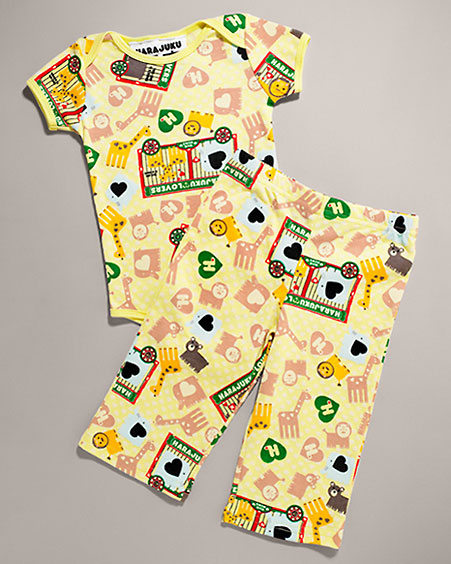 Gwen Stefani and her son Kingston Rossdale, 10 months, were spotted out on Wednesday in Hollywood – it looked like they may have been arriving at a studio for a tour rehearsal. Kingston was looking cool in his shades!
Kingston wears animal cracker pants ($20) from mom's Harajuku Lover's line. The matching onesie will run you $28.
x17 has more very cute photos at their blog.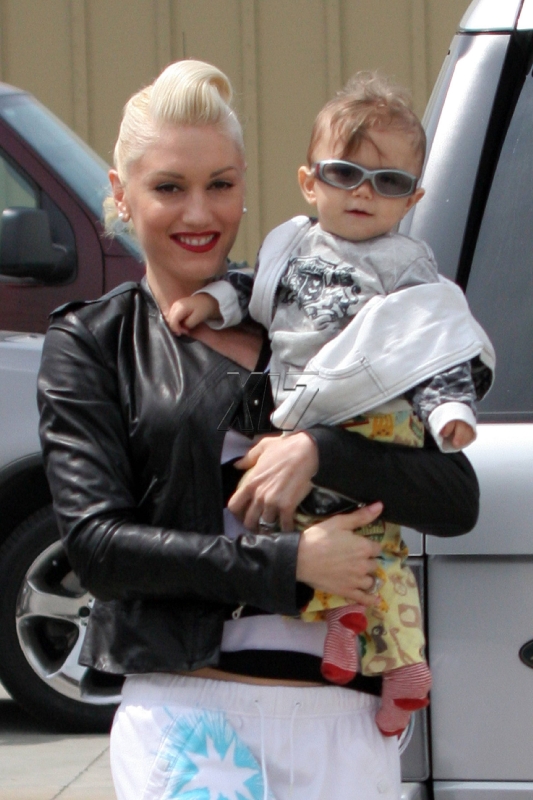 Photo by x17, fashion info from Estelle at CelebBabyGear.