Newly blonde Kate Beckinsale and daughter Lily go shopping
Update: Kate's daughter, Lily, wears a hoody sweatshirt from the Harajuku Lover's Hello Kitty Collection.
Harajuku Lovers, one of Gwen Stefani's lines, has become the new hip Hollywood mommy new favorite. Angelina Jolie is also a fan. Get one at www.babesta.com.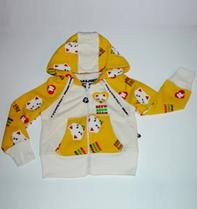 Originally posted 3/26/07 at 11:56pm: A newly blonde Kate Beckinsale was looking gorgeous as she shopped on Robertson Boulevard in L.A. last week with her 8-year-old daughter, Lily Sheen, and her mother, actress Judy Loe. Kate dyed her hair blonde for her upcoming role as a waitress in the film Winged Creatures co-starring Jennifer Hudson, Forest Whitaker, Guy Pearce, and Dakota Fanning. Lily's father is Kate's ex, actor Michael Sheen.
Source: Just Jared
Thanks to CBB reader Kiki.