Drew Barrymore doesn't want a selfish child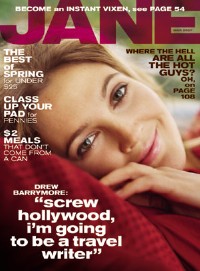 Successful child star Drew Barrymore, 32, who is to appear in the upcoming film, Lucky You, with Eric Bana, sat down with Jane Magazine and she talked about what she would wish her children would be when they grow up:
I would love for them to become adults who have a positive effect, whether that's through kindness or if they're scientists or humanitarians or entertainers… if they give something back. The last thing I want is a selfish child.
Jane also asks Drew if she shares her life experiences with her goddaughter, Courtney Love's 14-year-old daughter Frances Bean Cobain. Drew says,
Courtney and I have not seen each other in a while, so I haven't had the pleasure of being in France's life for a few years. That's a great loss for me, so I hope to reconnect with her.
Source: Jane Magazine, March 2007
What's your relationship with your godchildren, if you have any?