Mason Wilkerson walks the red carpet and more at the Meet the Robinsons premiere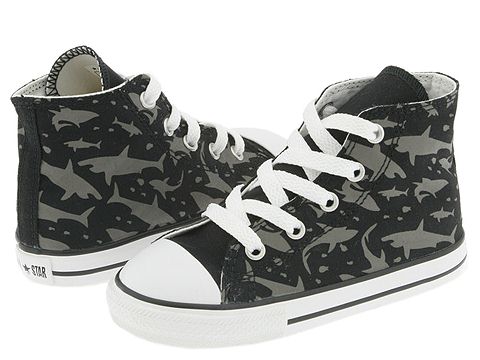 A handful of celebrities and their children attended the premiere of Meet the Robinsons last night. Among them were Melissa Joan Hart, her husband Mark Wilkerson and their son Mason Walter, 14 months, going to his first movie premiere.
He's a little young, so I'm fully prepared to take walks out to the lobby every 20 minutes. We're going to try to introduce him to popcorn.
Mason wore Converse All-Star hi-tops Tropical and Surf style in their charcoal shark print ($28).
Click below for more stars at the premiere!
Other stars who brought their children were Lost's Harold Perrineau, who came with his wife Brittany and daughter Aurora, 12, as pictured below.
Jodie Foster, who brought sons Charlie, 8, and Kit, 5. Her boys were quite excited for the event, she says.
I was getting a lot of pressure from my kids to cometoday. [They] reacted to the poster and all the cool characters. Theolder one reads now, so when he saw on the poster that it said '3-D,'we had to come.
Jodie's sons had an equally funtime at the after party, where they played with a bubbling volcano andtried their hands in the batting cage.
One star who left her kids at home was Angela Bassett, who felt twins, son Slater Josiah and daughter Bronwyn Golden, 14 months tomorrow, were too young for the event. The actress says her children, with husband Courtney B. Vance, now respond to Baby Einstein videos and are starting to make alphabet noises.
Photos by Flynet Online and USA Today.