Sam and Lola Sheen share sweet treats with mom
Sam Sheen, 3, shares a bite of her popsicle with mom Denise Richards at the playground outside of Maliby Country Mart on Friday. Little sister Lola Rose, 21 months, enjoyed a push-up pop as well.
Which kid treats do you just have to sneak a bite of? (My favorites are Annie's Cheddar Bunnies and Yo Baby Apple Blueberry Yogurt!)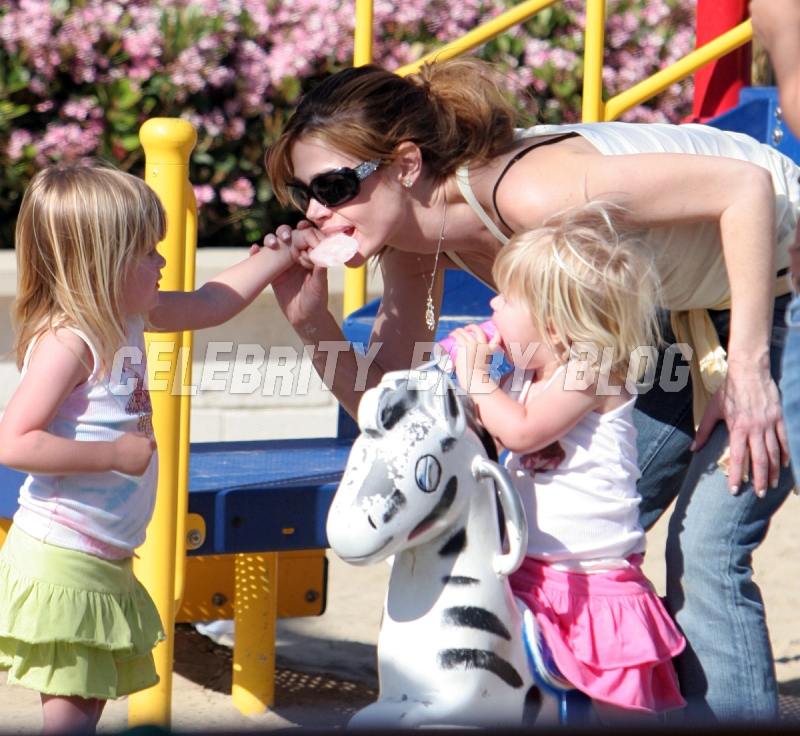 Photo by Pacific Coast News.