Actress Bridget Moynahan, 35, will appear on The Martha Stewart show on Monday. People.com has a preview in which Bridget reveals that "this week I'll be five months [along]." When Martha asks her if she's excited to be a mom, Bridget replies,
I am. I'm a little nervous, 'cause I haven't done it before. But, you know, I have little nephews, and it's always nice to spend time with them, especially around the holidays.
Dad is Patriots quarterback Tom Brady.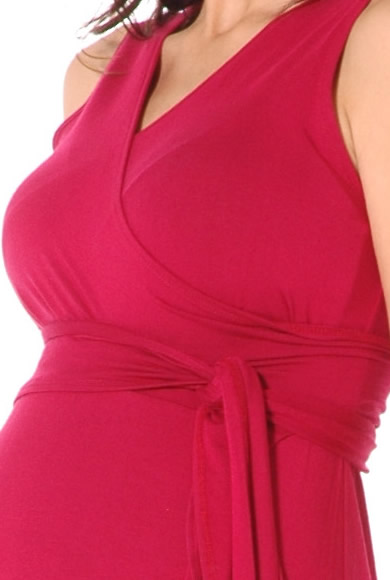 Bridget looks to be wearing Japanese Weekend's sleeveless wrap maternity dress ($116). Bridget's blue is not available, but you can get it in raspberry, black, or pink.
Source: People and The Martha Stewart Show.
Thanks to CBB readers Kelly, Autumn and Tina.