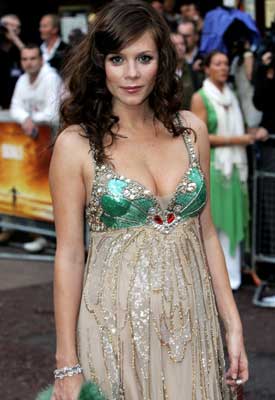 Men's online magazine Lycos XY has declared actress Anna Friel, 30, as the 'yummiest mummy' according to the opinion of the Brits. The poll was answered by more than 1,000 men who voted Anna, mother of daughter Gracie, 20 months, and placed her ahead of such mums as Victoria Beckham (2nd), pop star Jamelia (3rd) and supermodel Heidi Klum (4th). Angelina Jolie, Donna Air, Gwen Stefani, Elizabeth Hurley, Sara Cox and Davina McCall also made it to the top 10.
A magazine spokesman said:
It's great to see successful, beautiful women flying the flag for mums everywhere. The glamorous world of celebrity is a long way removed from the lives of most of us, but perhaps that's why we love these career-and-child-juggling women so much.
Thanks to CBB reader Shamaila.

Who do you think is the yummiest mummy?