Hazel and Phinnaeus Moder in cruise control
Hazel and Phinnaeus Moder, 2, were snapped biking around on a tricycle built for two by their Venice, Calif. home. Dad Danny Moder offered some assistant navigation while mom Julia Roberts watches on. Julia is pregnant with the couple's third child, due early this summer.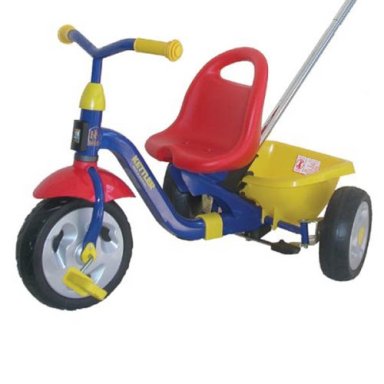 The twins ride on a Kettler Happy Navigator tricycle ($160) with a tandem insert ($60).
Source: Life & Style, March 26 issue, pg 17