Gwen Stefani, Gavin Rossdale and Kingston shop at Traveling Tikes in Century City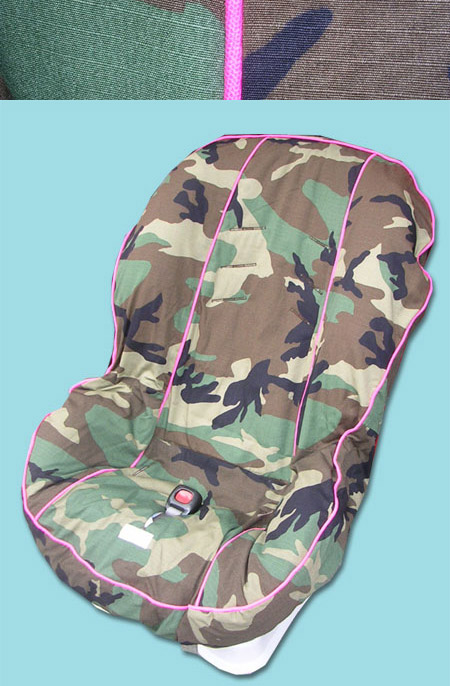 Gwen Stefani and husband, Gavin Rossdale took their son, Kingston Rossdale, almost 10 months, with them to shop at Traveling Tikes in Century City yesterday. The couple picked up some pacifiers, bottles and toys for their son. X17 suggests that they are for a new baby, but we doubt this. While Gwen has said she would like to have another baby she said she will hopefully leave it until after she finished her worldwide tour (and she isn't making it to Sydney until July 30th)!
Guess they don't know how hard pacifiers are to keep track off! Plus, since Gwen is starting her tour shortly, they could easily be introducing Kingston to a bottle since she won't be available to nurse him for some time in the evenings.
Kingston rides in a Graco Safeseat Mosaic car seat ($129) with a Little Bits by Monica Rodgers camouflage cover with orange piping ($138). The picture is of a toddler car seat, but it is also available in covers for infant car seats.
Photos: X17online