Suri Cruise walks!
Though this will probably prompt comments that Suri Cruise is older than Katie Holmes and Tom Cruise have told us, check out these first photos of the famous Suri walking!
Tom and Katie went to see his son Connor Cruise at basketball playoffs at Beverly Hills High School. Katie held Suri, then put her down on the ground and she started walking. This probably wasn't the first time she walked but it's definitely the first time we're seeing it!
How old were your children when they started walking?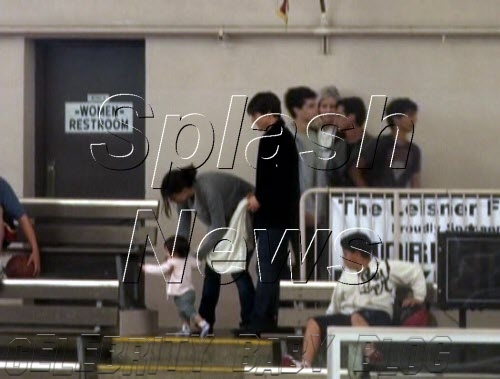 Source: Splash News, SplashNewsOnline.com