Celebrating Celebrity Baby Birthdays – Barron William Trump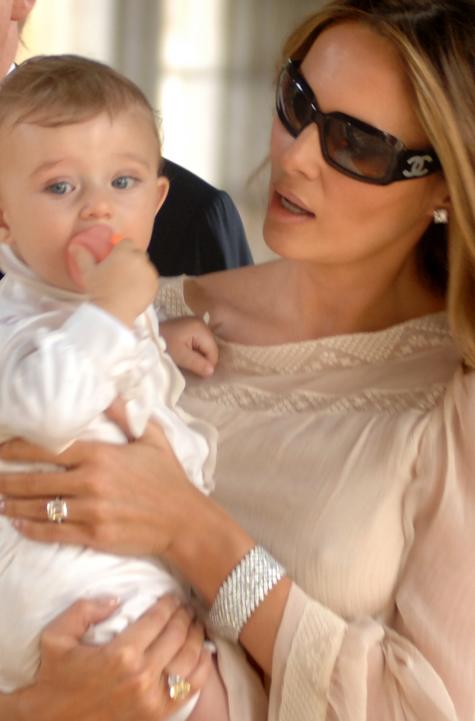 Barron William Trump was welcomed into the world by mom, Melania Knauss Trump, and dad, Donald Trump a year ago on March 20th. Barron was born into a wealthy and loving family. He is adored by both his parents (though his dad doesn't like the diaper duty bit)! Already he is such a cutie and dressed by some of the best designers – he wore gorgeous Best & Co last month and who knows what else is in his wardrobe, with a fashionable mommy like Melania. His life has been pure gold since he was born – literally too. Not only has he travelled the world in the first 12 months of his life, he was gifted with gold, a gold carriage that is, just before he was born, by Ellen Degeneres.
Barron was introduced to the world via PEOPLE Magazine and made his TV debut on Oprah. He was also chosen as one of our top babies of 2006. Not only does he sleep in a Gretel's Antique Spindle Crib in Antico Snow Perfect White ($1100) he has inherited the best thing of all; his gorgeous mom's eyelashes and luckily not his dad's receeding hair line (as of yet!).
Donald doesn't do diapers but spends his mornings with Barron before he goes off to work for the day and then Barron hangs with mommy and his nanny;
I take Barron at 6am and read him the newspaper or watch the Today Show together. He's a good baby. He's a cool cucumber…He's got his mother's personality.
The bit with the diaper duty;
[Melania] likes to do it. I would love to change him! But Melania probably wouldn't let me. I'd just fo it wrong.
Barron will become "Uncle Barron" later this year when his older brother, Donald Jr. and wife, Vanessa welcome their first child together.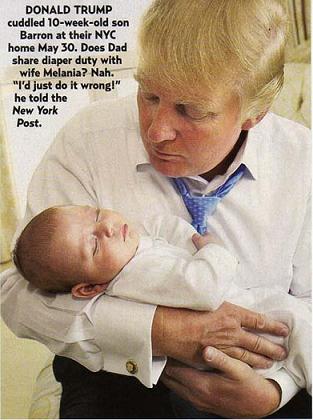 Click here for the most recent photos of Barron and continue reading for pictures from last year.