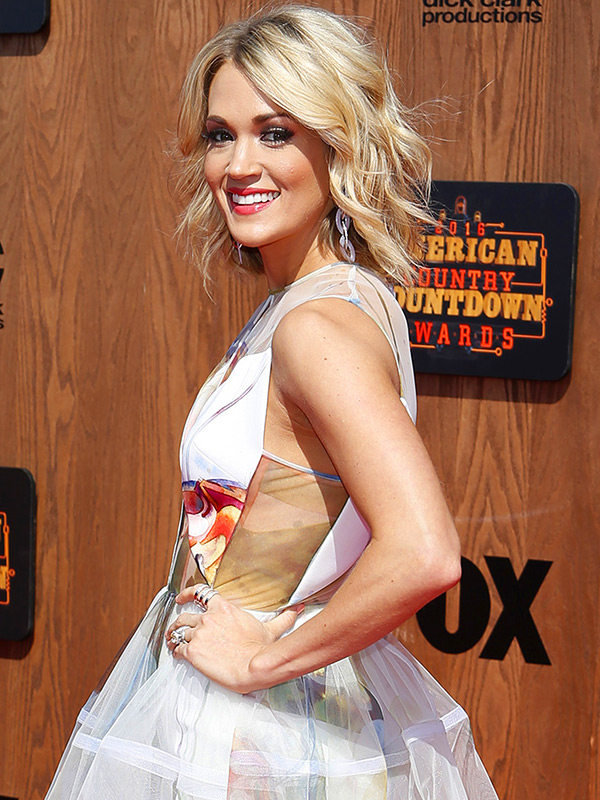 Danny Moloshok/Invision/AP
Carrie Underwood's baby Isaiah Michael is diving into a fun summer!
The country star, 33, posted a video to her Instagram on Saturday showing a fearless 17-month-old Isaiah going head (and belly!) first into a tiny pool.
"Summertime splashes! #bellyflop," she captioned the video, posted Saturday afternoon.
In the clip, her giddy son runs over to a small blue pool and giggles after landing the perfect belly flop in a green shirt and gray shorts. In the background, it sounds like dad Mike Fisher, 36, (who originally posted the video) says, "Nice belly flop, buddy!"
The video ends with Isaiah looking to go for belly flop number two.