It was ladies' night out for Salma Hayek.
On Wednesday, the actress brought her daughter Valentina Paloma, 7½, as her date to the Los Angeles premiere of the animated film Khalil Gibran's The Prophet, which Hayek produced.
"It's actually a grandmother-mother-daughter date night," Hayek, 48, told PEOPLE before the screening, which took place at the Los Angeles County Museum of Art. "My mom is also here. This film is for everybody."
Clad in a Balenciaga dress and Gucci shoes, Hayek — who lends her voice as one of the characters in the film — not only allowed Valentina to attend the screening but also introduced her to some of her favorites on the red carpet.
"She's excited to see [the movie] again and show it to her friends, but she's also excited because we have a lot of people from the Disney Channel here," jokes Hayek.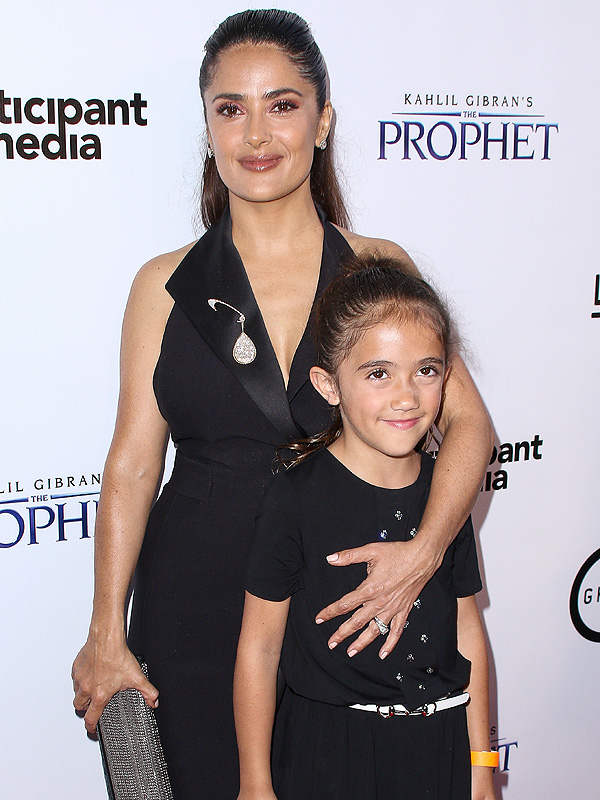 John Salangsang/Invision/AP