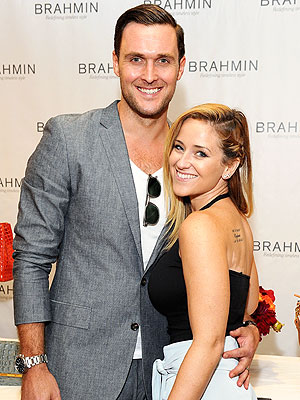 Angela Weiss/Getty
It's a girl!
Actor Owain Yeoman and his wife Gigi Yallouz Yeoman welcomed their first child on Friday, April 24, PEOPLE confirms.
Daughter Ever Belle Yeoman weighs in at 6 lbs., 11 oz. and is 19 inches long.
"Daddy loves you my beautiful girl! Thanks for making me and Gigi the proudest parents alive," the TURN: Washington's Spies star announced via Instagram, sharing a photo of his daughter grasping his finger.
"Your hands may be tiny but your hold on our hearts is enormous! #justbecameadaddy #babyyeoman #proudparents #ournewarrival #babygirl #ourdaughterEver"
"It's official  – our gorgeous baby girl has arrived," his jewelry designer wife adds.
Read More