Kim Kardashian West overcame threatening rain, live country music blasting from honkytonks and laryngitis to promote the launch of Hype Energy USA in Nashville Tuesday afternoon.
"I have a slight case of laryngitis and I can't take antibiotics so I'm doing the best I can with natural remedies," the reality star, 34, told PEOPLE. Wearing a flesh-colored pleather sheath with a plunging neckline and stiletto sandals on the white-carpeted stage, she gamely pressed on with a slight — and sexy — rasp.
Kardashian West — who just announced her second pregnancy with husband Kanye West — has also had to temporarily give up the energy drink.
"I haven't had it since I found out, but I used to drink it every morning when I got up. I'm not a big coffee drinker but when I'm getting up at 5 a.m. to work out, which is when I get it done, I need something to get me going. That's when I was heavily working out, which is not happening right now!"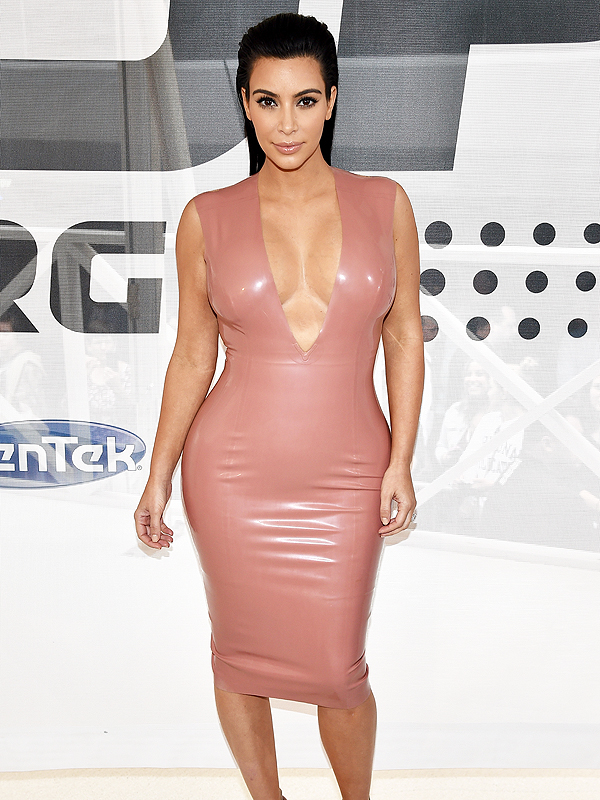 John Shearer/WireImage