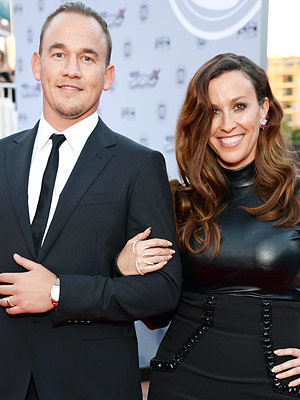 Mike Windle/AMA2015/Getty
You oughta know … Alanis Morissette is pregnant!
The singer-songwriter is expecting her second child with husband Mario 'Souleye' Treadway, her rep confirms to PEOPLE.
Morissette, 41, announced the news on her website Friday, sharing an animated video and song that ends with the couple, along with 5-year-old son Ever Imre, gazing at ultrasound images of their new addition.
"The story of my nuclear family in moving pictures, brings us up to this sweet moment," the musician captioned the video. "[The song was] written, recorded and produced in 6 hours on May 22, 2010 with Guy Sigsworth, on the sly, to surprise Souleye. Brendan Huza helped tell our story. May this song take on ever-deepening meaning as each year goes by."
Read More