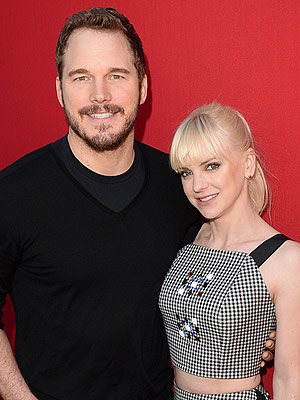 Jason Merritt/Getty
All parents know the struggles that comes with trying to potty train a toddler. Explaining the difference between diapers and "big kid" underwear is near impossible, and when you throw swim trunks into the mix it gets even more complicated.
Anna Faris and Chris Pratt are trying to potty train their 3-year-old son Jack, but it seems they have different ideas on when and where it's appropriate to use the bathroom.
Faris, 38, shared a picture of her son wearing his bathing suit and looking down at the puddle he created below him.
"Potty training is going so great! I'm a natural!," she joked.
Of course when Pratt, 36, saw the picture, he didn't see the problem. "Those are swim shorts. Put him in the pool and that's perfectly acceptable behavior. I'm proud of both of you," he responded.
Read More