Stephen Curry's 2½-year-old daughter, Riley, has officially become the real reason to tune into NBA postgame press conferences.
After stealing the spotlight on May 19 after Game 1 of the Western Conference finals, Riley returned Wednesday to accompany her father at the presser following his win as part of the Golden State Warriors versus the Houston Rockets.
And just like her first go in front of the press room cameras, Riley tried her best to borrow the microphone, treated the audience to a dance and had fun getting wrapped up in the curtains.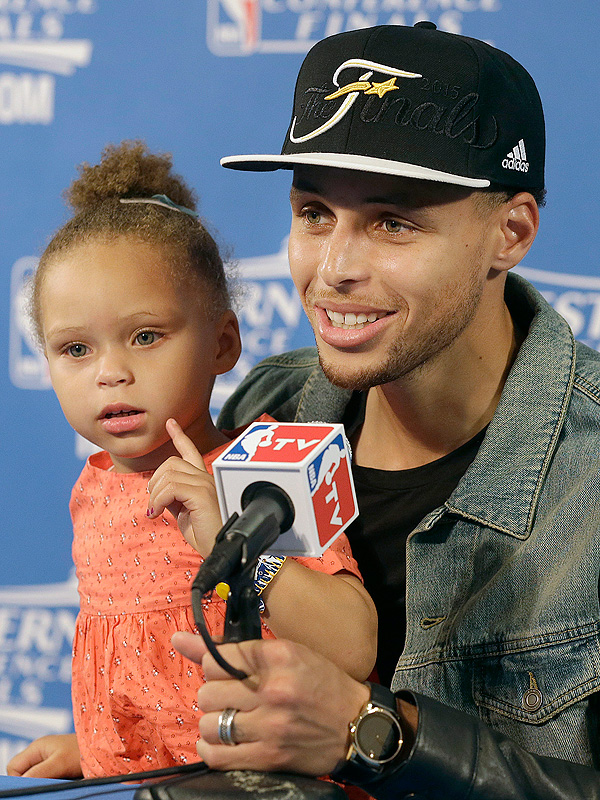 Ben Margot/AP