In August, Max Greenfield and wife Tess Sanchez welcomed their son Ozzie into the world, and ever since, life has been very different for the New Girl star.
"I'm exhausted," Greenfield, 35, told PEOPLE at the premiere of American Horror Story: Hotel in Los Angeles on Saturday night. "I'm sorry, I don't know where I am."
In 2010, Greenfield and Sanchez welcomed daughter Lily. Now, he's back at diaper duty with his 6-week-old son, something he still is having trouble believing himself.
"We have kids now — plural! Now it's like, 'I got to go pick up the kids. I got to get the kids home.' That 's,' the pluralized kid, is a big deal," jokes Greenfield, who plays a drug addict on the new season of the FX hit, premiering Wednesday night.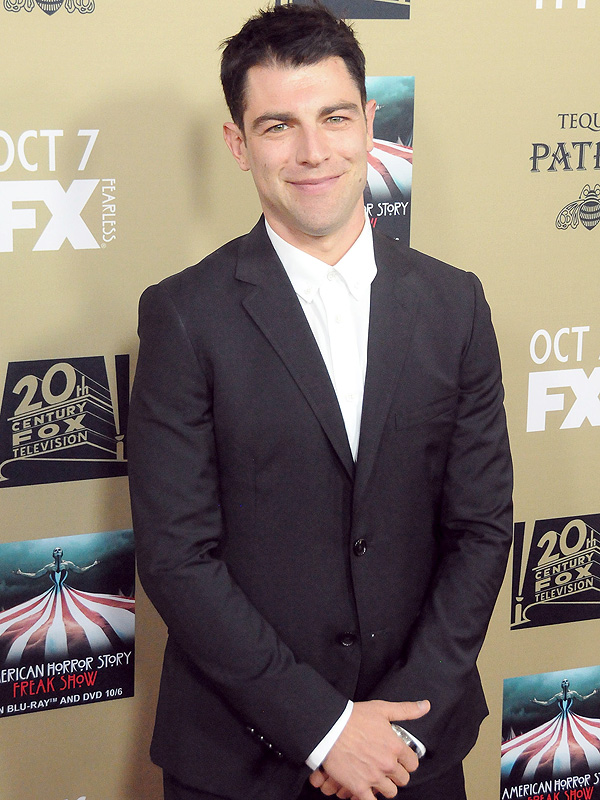 Barry King/Getty