Even dirty diapers don't faze Dwayne "The Rock" Johnson.
Johnson took to Instagram Thursday to give a glimpse into his everyday daddy duties with his 7-month-old daughter Jasmine — and prove that his parenting skills are on point no matter the time or place.
"Regardless of where we're at … when #2 happens with my baby girl … I'm the #1 man for the job," the actor and wrestler, 44, joked, sharing a photo of himself flashing a grin while changing his baby girl.
Along with smiling, strong-arm and "100" emojis, Johnson good-naturedly added the hashtags, "#TheWorkinMan," "#DaddysGotU," "#JustKeepPlayinWithYourToysMama" and "#IWillDealWithMyBackSpasmsLater."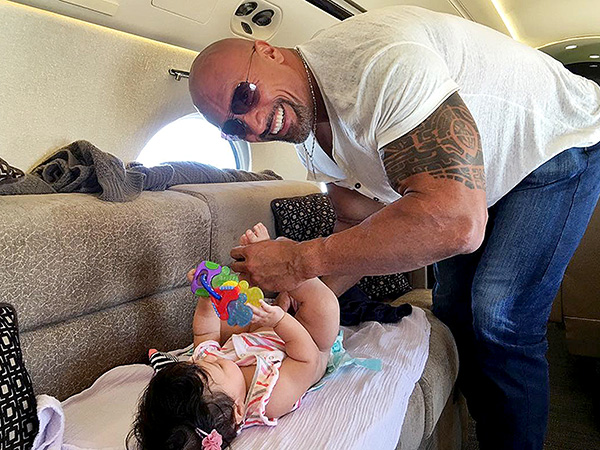 The Rock/YouTube