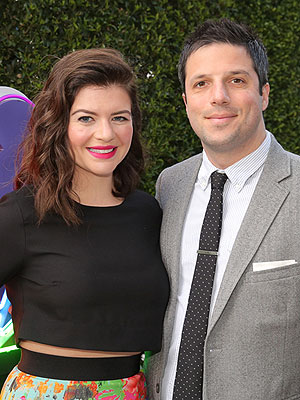 Chris Haston/NBC/NBCU Photo Bank
Marry Me wasn't the end to Casey Wilson's happily ever after.
The actress is expecting her first child with her husband, film and TV writer David Caspe, she confirms to PEOPLE.
Finally out of a tough first trimester that left her "feeling so tired and sick," Wilson is starting to prep for her bundle of joy — but in baby steps.
"I'm trying to collect as many pearls of advice as I can," the mom-to-be, 34, tells PEOPLE. "I've been feeling so sick, [but a girlfriend told me] showing up is all you need to do. I really appreciated that because I'm an overachiever and I was getting down on myself for feeling so tired and sick."
Luckily for the comedian, her cast and crew — including on-screen husband Ken Marino — have jumped to make things easier for her on set.