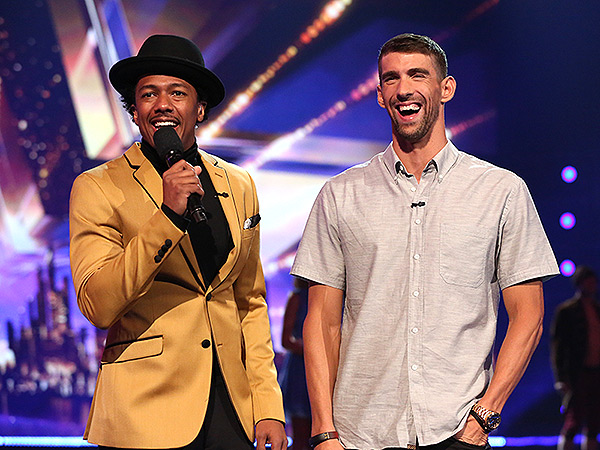 Vivian Zink/NBC/NBCU
Michael Phelps might have just finished his stint at the 2016 Summer Olympics, but six medals later, he's not out of the spotlight yet. The newly retired professional swimmer made an appearance on America's Got Talent Wednesday alongside host Nick Cannon.
As Phelps emerged onto the stage, the crowd erupted into cheers for almost a full minute, eventually segueing into a chant of "USA! USA! USA!" that the swimmer joined in on.
And just as they did in Rio, Phelps' biggest fans — fiancée Nicole Johnson and their 3-month-old son Boomer Robert — cheered him on from the sidelines.
"Most importantly, I had our first child in the stands there watching the race," Phelps, 31, told Cannon about how it felt after winning his 23rd Olympic gold meal. "He wasn't always awake, but it's a completely different experience being able to look up and see your baby boy up there after a race."